Drakes Cakes Credit Card Procedures for Purchasing at the PAYPAL Screen.
1) If you have been having troubles on Purchasing Follow the steps below.
2) Now you have your order and have gone to the checkout screen and you get this screen below. click on where it says DON'T HAVE A PAYPAL ACCOUNT ?CLICK HERE located at the bottom of your screen.
3) That does not mean you are going to apply for one It does mean This is where you use your CREDIT CARD ACCOUNT as you see by the next screen.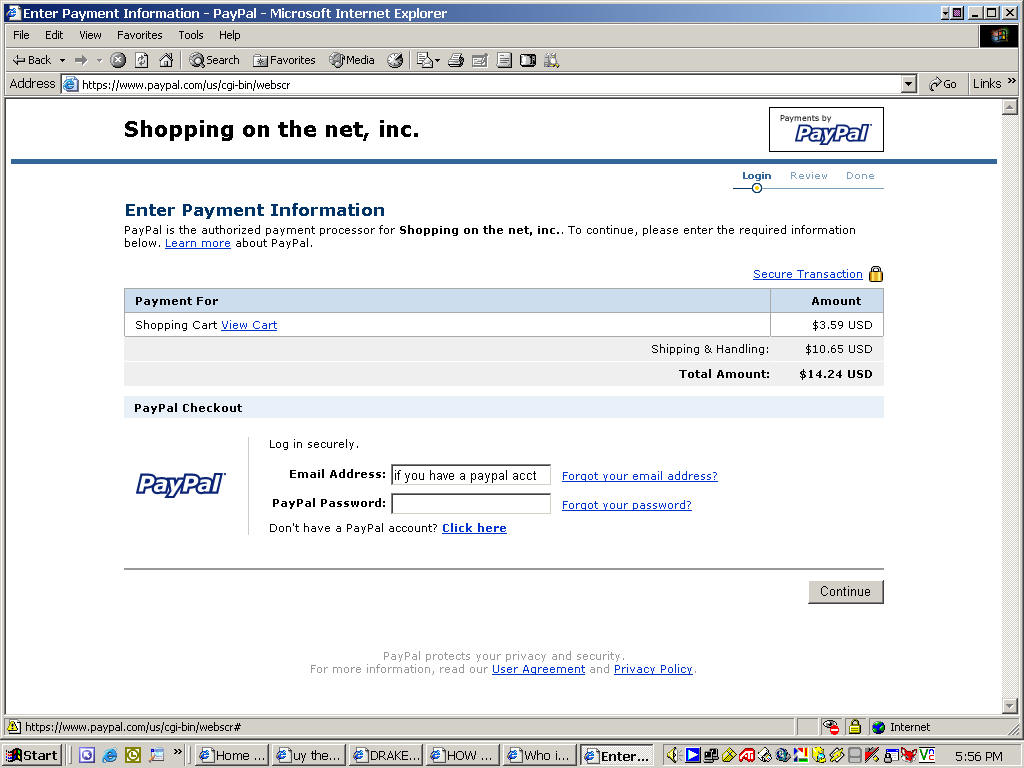 THIS IS THE NEXT SCREEN
below you will see the credit card and debit card info
continue here to purchase and then click continue when done
Billing and Shipping
Review
Done
Billing Information
If you cannot follow this just call us and we can process your purchase request right over the phone 1-631-979-3353